On August 28, 2020, the "Copite Cup 2019 8th Greater China Electronic Transformer Inductor Power Adapter Industry Selection Awards Ceremony" hosted by Big Bit Information was held in Shenzhen Dunhill Hotel. General manager of Shenzhen Yamaxi Electronics Co., Ltd. Wu Junwei, general manager of Pingyuan Yamaxi New Energy Technology Co., Ltd., Wu Yanxing and their party were invited to attend the ceremony.
In the 2019 industry selection, Shenzhen Yamaxi Electronics Co., Ltd. won two honors, which are "2019 Greater China Magnetic Components New Energy Vehicle Application Rookie Award" and the "2019 Greater China Top 20 Excellent Suppliers in the Electronic Transformer Industry Award" respectively.
Cheng Wei is the vice general manager of techniques in Shenzhen Yamaxi Electronics Co., Ltd. The reason why Yamaxi won two honors mentioned above, mainly because there is an excellent R&D team under the leadership of Cheng Wei.
Yamaxi view R&D as its cornerstone, thereby it can design and develop samples and products in accordance with the special demands of customers. With excellent quality control and reasonable price, it's natural that a large number of satisfied customers have been converged around Yamaxi.
Except that, for keeping up with the megatrend of new energy in the whole wide world, and for dedication to creation of environmentally friendly circumstance, Yamaxi built a branch company which spend all its effort to new energy domain. Wherein, new energy vehicle account for a substantial part of its turnover.
Being granted the two honors, Yamaxi felt the recognition and affirmation from the society, at the same time, it is also a motivation to provide better products and services for the customers.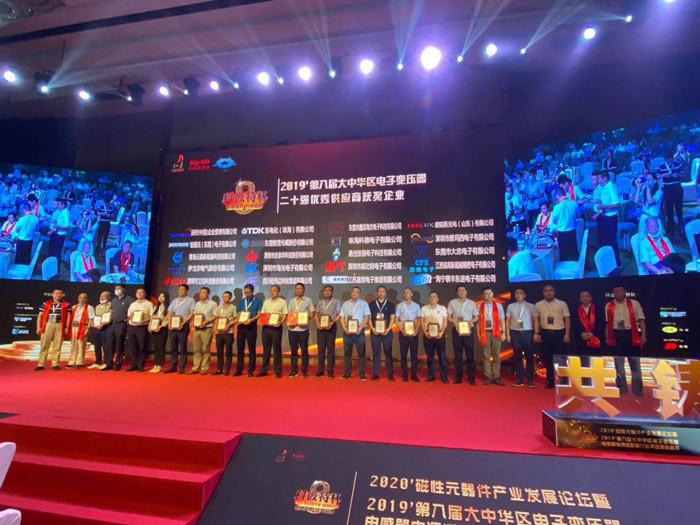 Cheng Wei (one row, ninth from the right)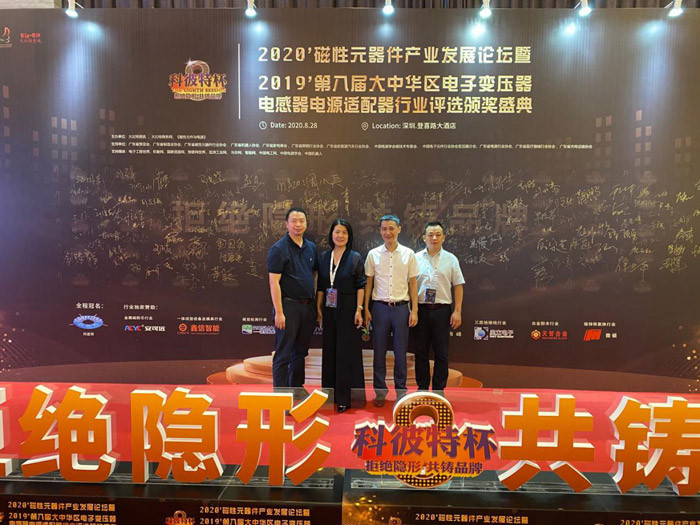 From left: Cheng Wei, Wu Yanxing, Wu Junwei, Zhou Hui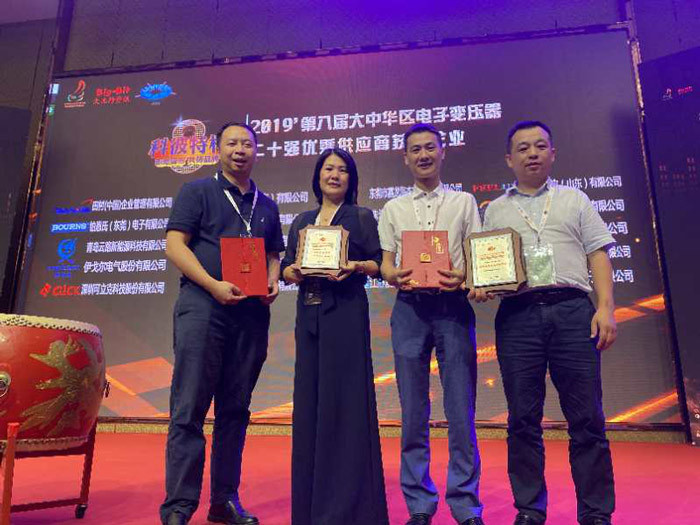 2019 Greater China Top 20 Excellent Suppliers in the Electronic Transformer Industry Award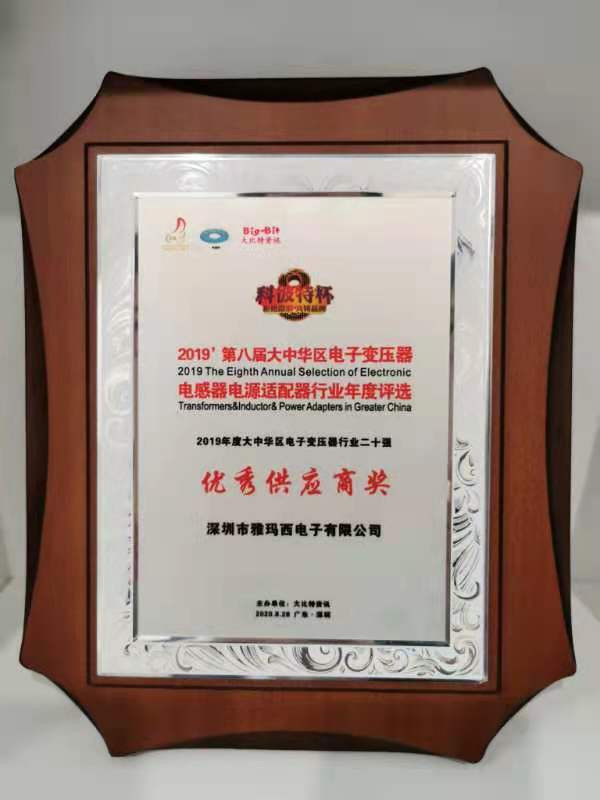 2019 Greater China Top 20 Excellent Suppliers in the Electronic Transformer Industry Award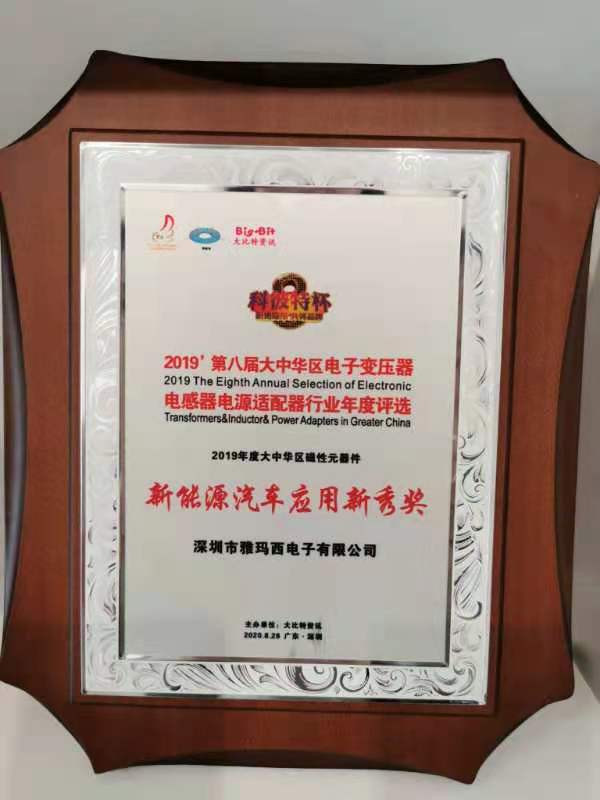 2019 Greater China Magnetic Components New Energy Vehicle Application Rookie Award
---
Post time: Jun-08-2023